NICOLAS GERLIER CREATOR OF ETHIC LIPSTICKS
- LA BOUCHE ROUGE -
Spring promised to be rich in news, exhibitions, boutique openings, construction sites. Many had to adapt, the founder of La Bouche Rouge was about to inaugurate a new corner in Paris and expand his offer of eco-responsible makeup ... Everything is currently suspended. 
After the frenzy of activities, he and his team took advantage of this "break" to rethink everything, in peace and quiet.
If everything had gone as planned, Nicolas Gerlier would have had a lot to celebrate these days. Three years after the creation of his brand of ethic lipsticks, he was preparing to widen his offer to other make-up products and to open new markets in the Middle East, but also in China, where La Bouche Rouge was about to be the first brand selling cosmetics without prior testing on animals. And then it all stopped. The weekend before the confinement was announced, the twenty or so employees of Nicolas Gerlier came to collect their belongings from the offices of Station F, a Startup campus in the 13th arrondissement of Paris, to start teleworking the following week.
"I asked everyone to take three days to reflect, says Nicolas Gerlier. I wanted us all to question on how this crisis could make us grow."
Nicolas Gerlier nearly dropped out founding La Bouche Rouge
After years of marketing in a Cosmetics group, he first considered leaving the sector, increasingly disgusted by mass industrialization and the single-use products it generates.
"I changed my mind, because you have to be in the game to change it,"
He chooses to tackle lipsticks, an emblematic and polluting product - nearly a billion tubes are thrown away each year. His brand was born after two years of reflection and research necessary to create a red lipstick that is the envy of all, with a formula without micro-plastics; in a rechargeable case, made in France in a specialized laboratory. "Our approach also consists in reintroducing craftsmanship in these everyday products," adds Nicolas Gerlier. We work with the craftsmen of the Tanneries du Puy and use the last meters of their production in "up-cycling" for our cases. We are not perfect, because the simplest would be not to sell anything, but our commitment is to do better every day for the planet, for the one who produces our lipsticks and for those who wear them.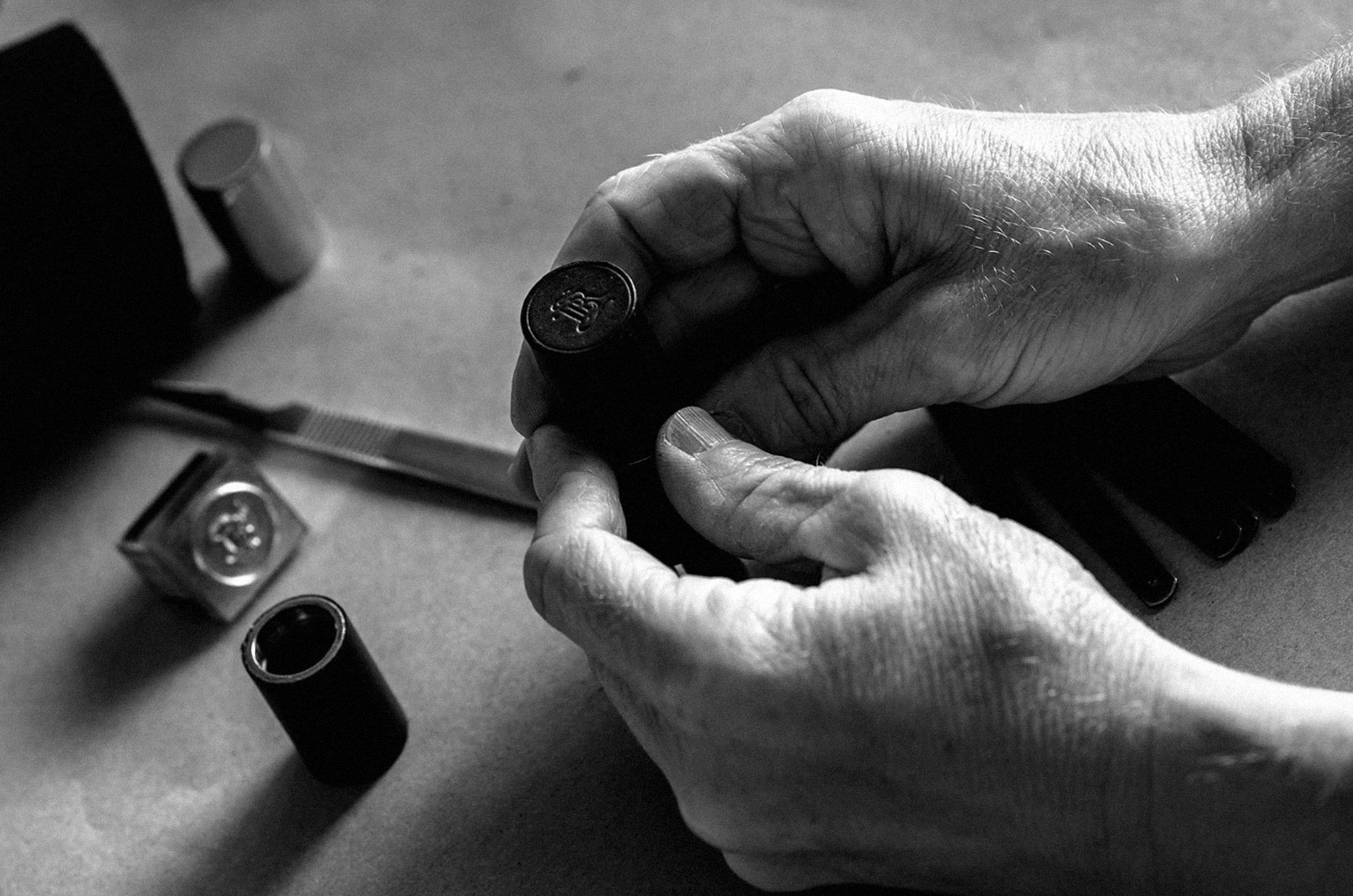 '' We reconsidered everything, took the time to rethink each product. In this situation, being a small structure is an extraordinary chance ''
But for the time being, we have to deal with health and social emergencies. As early as midMarch, he and his team decided to requisition the formulation laboratory masks and send them to the Orleans University Hospital, with the exception of two trainers who continued to act as officers on the site. Despite cash already in high demand by the planned launches, the brand has applied, wherever it is present (In Europe, the United States and Japan), the rule of partial unemployment to its employees who are deprived of work, in particular sellers. As for the projects, they are reassessed one by one. The decision was made to focus on the markets considered to be the most promising: France, Germany and the Middle East. The launch of certain references, whose raw materials could be difficult to find, was abandoned.

'' We reconsidered everything, took the time to rethink each product. In this situation, being a small structure is an extraordinary opportunity, it gives us flexibility, '' says Nicolas Gerlier.

All communication operations have been postponed to September, except one: in June, on the occasion of World Ocean Day, the brand will broadcast on his Instagram account a film by Austin Lynch, the son of David Lynch, to raise awareness in 'beauty' about pollution with micro-plastics.This reorganization is far from having alleviated the days of Nicolas Gerlier, who in the morning opens his computer at 6 am and deal with both home working and family life.

'' Even if it is not simple, we find a real quality of life, we spend time with children, we reduce our travel and our needs. This forces us to rethink the way we work. In my team, everyone is very mobilized on the brand, but nobody wants to plunge back into the frenzy of before. ''

However, the development of La Bouche Rouge is not about to slow down. The widespread use of the mask does not seem to worry unduly the entrepreneur, who notes that in videoconferencing red is the best way to look good. Far from putting the brakes on his ambitions, this "break" confirms him a little more in the path he has chosen: "I have more than ever the conviction that our products are useful and that they should not only be adopted by a trendy elite.'' He wishes that all women rethink the way they consume. He vows that the post-crisis recovery will bury the 20th century and, with it, its conception of consumption as a permanent hobby.