Raf Simons becomes co-creative
director of Prada
Raf Simons x Miuccia Prada: an alliance of two fashion universes that was meant to be
On Thursday April 2, Belgian designer Raf Simons took his first steps - in homeworking of course - as co-creative director with Miuccia Prada at the head of Prada. An event announcement, an unexpected union, but in a way something that was 'meant to be'.
And with upcoming challenges.
Back in late February. On the last Sunday of Milan Fashion Week, Miuccia Prada and Raf Simons invited the press to Prada headquarters. The two creators announced that they would work together from April 2. This is not just another collaboration, but an alliance of co-creators with "equal responsibilities for creative contribution and decision-making". And, according to Miucca Prada, this contract is "in theory forever: it has no end date ».
If it is already astonishing that a mega-brand like Prada, placed under the artistic direction of Miuccia Prada for many years, adds an external talent, the fact that the protagonists are two major creators is even more amazing.
Miuccia Prada x Raf Simons: meeting at the top
Sign # 1: Flirting has been going on for a while
It's no secret that the two creators like each other. But, in light of recent events, the cross-interview given to System Magazine in 2016 takes on new meaning. "If I only dress in Prada, it is because I find that they are beautiful clothes, but also because I find myself in the philosophy of Miuccia. And even if she made a collection that I would like less, I would still buy something, because I believe in her universe," declared the laudatory Raf Simons.
Prada was not to be outdone: when Simons called himself "relatively small and chaotic", she denied it, replying "Creativity has nothing to do with the size of a brand!" And when she launched an idea, it happened that her stylist, the Belgian Olivier Rizzo, said to her: "Miuccia, Raf has already done it!".
Sign n ° 2: They have known each other for a long time
"Besides the fact that it is about fashion, we have a professional, but above all a human relationship," said Patrizio Bertelli, husband of Miuccia and CEO of Prada Milan. Like his wife, he knows Simons well. Indeed, in 2005, when Prada bought the fashion brand Jil Sander, the couple put Raf Simons at the head of it, thus putting, for the first time, the Belgian designer in the world of women's fashion. In 2012, when Simons left Jil Sander to join Dior in April, he was no longer a confidential designer of slightly underground men's fashion, but one who managed to RESTORE Jil Sander's image.
PRAFDA : THE INGREDIENTS OF A DREAM TEAM
Common point n°1: they are both legendary
In fashion, Miuccia Prada is almost elevated to the rank of goddess. In heaven, hER place is reserved alongside Yves Saint Laurent. Since the Milanese woman transformed her grandfather Mario Prada's travel bag business into a fashion label, she has been dictating trends. And she is still doing it today, at the age of seventy.
Prada is also a reference as an "intellectual fashionista", from artists to architects, all are enthusiastic about her complex discourse on feminism, sociology and art on which the ex-communist built his empire. A Prada shirt is a bit like reading Nietzsche in a cafe.
Raf Simons acquired his legendary status after leaving Limburg for Antwerp and swapping industrial design for fashion. Besides his eponymous label, Simons also created for big houses like Jil Sander, Dior and Calvin Klein, which did not prevent him from imagining minimalist, but wearable collections with knowing winks to music groups, androgynous silhouettes, prints inspired by Sterling Ruby on Dior's haute couture or Andy Warhol on Calvin Klein's jeans or new wave looks in Saint-Laurent tones.
Common point n°2: FASHION IS NOT THEIR FIRST LOVE
The fact that the paths of Prada and Simons intersect one day no longer surprises anyone today. However, at the start of their respective careers, their personal worlds were miles apart. Miuccia Bianchi was born in 1949 in Milan, to a wealthy family. HER
father, Luigi Bianchi, was a businessman, yet the fortune lay on the maternal side: her grandfather, Mario Prada, had founded a luxury leather goods and luggage business in 1913. A business that Miuccia joined in 1978, following in the footsteps of her mother.
At that time, Raf Simons lives his ten-year old life as a child in the peaceful town of Neerpelt in Limburg. He grew up in a family that may not know much about art (hIS father was a soldier and his mother, a cleaning lady), but which allowed him to embark on a creative career, which led him studying industrial design at Genk.
Neither of them dreamed of fashion. Her wealthy background did not prevent Miuccia Prada from plunging into communism, to which she devoted her master's degree in political science. "It was not that special to be a communist," she said.
"At the time, any young person with a little bit of intelligence was on the left." In addition, she devoted herself to mime, which she studied and practiced for five years at the Teatro Piccolo in Milan. However, she put that passion aside when she joined the family business in 1978. What about her political ideas? "I loved fashion so much that it was stronger than anything. I always liked to dress and I don't see how it would be contradictory."
In 1989, the future of Raf Simons also took a new direction. The young furniture designer then followed an internship with fashion designer Walter Van Beirendonck, which enabled him to attend Martin Margiela's first fashion show in Paris. A revelation: "I always thought that fashion was a superficial universe of glitter and glamor, but this show changed everything. I said to myself: this is what I want to do!". Without a fashion diploma (useless because he had enough talent, estimated Linda Loppa, director of the Antwerp Fashion Academy), Simons launched his men's label in 1995. Without knowing it, Prada and Simons embarked on the same way.
Common point n°3: THEY DO NOT BELIEVE IN A FASHION DEVOID OF DEPTH
How does an ex-Communist who founded a global luxury brand reconcile these two visions? For example, in 1985 she created her first bag, a simple black nylon bag for army parachutes. By preferring to be "anti-snob" rather than using the big logos. And by incorporating, starting from 1988 and in each collection, references to social questions and women's position.
Since this first collection, Prada has wholeheartedly opposed beauty. "It is not normal that as a woman, you have to be a doll. I am against anything that is supposed to make women beautiful," she says. Thus, Prada women wear military coats over satin dresses or, conversely, combat boots under sophisticated skirts.
Followed by, a second line, Miu Miu and a men's collection.
Simons also incorporates meaning into each of his collections. Especially in its men's collections, which refers to a rebellious youth in search of meaning. 'How to talk with your toe' was the name of his spring-summer 1997 collection. During the parade in July 2001, his collection was called 'Kollaps', his way of thinking about globalization. In September of the same year, this opinion came to fruition, in a gruesome way(9/11), which made it a collector.
For Simons, meaning is paramount: "I must be able to associate myself with the thinking process". That's what brought them together, too, Simons said at the press conference: "The fashion industry could end up excluding creatives. I see more and more often that it is possible to make a strong brand without strong creation. It's something that we don't agree with, Miuccia and I, and I know a lot of designers don't agree with it either. We believe that we should not forget creativity."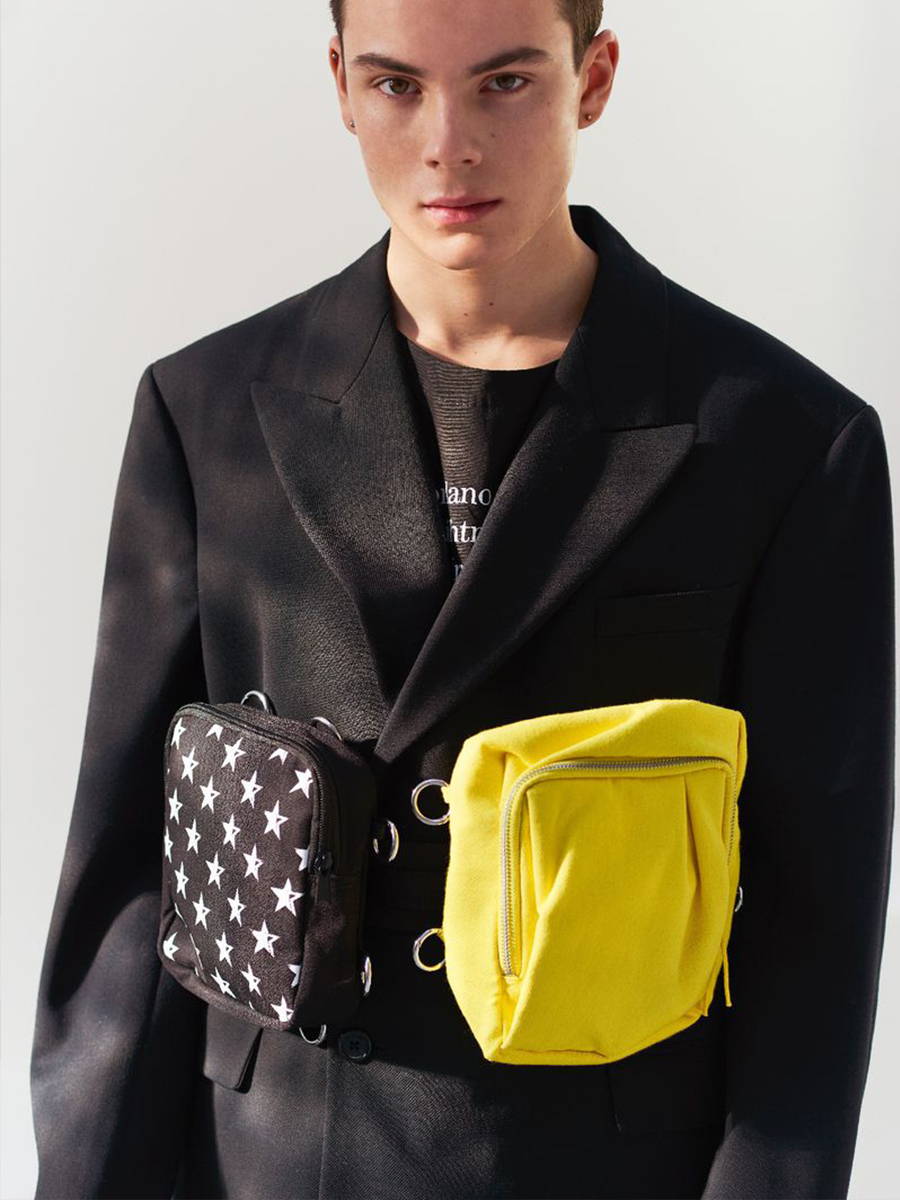 Common point n°4: THEY share the same revolutionary vision
Although she doesn't use such a simplistic term, Prada is the creator of the 'ugly chic '. Fashion doesn't have to be obvious: its collector's items swear, it presents 'not done' color combinations like pink and brown, and launches floral print fashion
items as well as zombie collections.
Simons' brand may not be as big and global as Prada's, but his influence is commensurate with it: remember that it was not Hedi Slimane, but Raf Simons who launched the adjusted costumes fo men. In addition, he was one of the first modern men's fashion designers not to portray or complement women's fashion.
Common point n°5: THEY ARE PASSIONATE ABOUT ART
Raf Simons discovered art at the age of 18, thanks to Jan Hoet, who had organized an itinerary of exhibitions in private homes in his city of Ghent, Chambre d'Amis. "For the first time, I saw art that I could identify with," said Simons in Another Magazine.
Since then, he has become an art collector, advisor and promoter: wherever possible, he works with artists. Its stores are more like exhibition spaces: in 2005, the Jil Sander store in New York presented almost more art (by Dutch artist Germaine Kruip) than clothing. For the Calvin Klein store in New York, Simons called on his friend the artist Sterling Ruby to design an installation.
And Miuccia Prada? She and her husband just started studying. "Real studies," she explains in the book 'Prada. Catwalks '. "Meeting artists was like 20 years of training." The couple only started collecting art in the 1990s out of personal interest. In 1993, they created the Fondazione Prada, which, in 2015, was housed in a place of its own, in the form of an impressive museum, whose architecture by Rem Koolhaas is in itself a work of art. It is here that the couple (who is close to Belgian artist Luc Tuymans) transmits their passion for art through temporary exhibitions. He presents an overview of his impressive collection, mainly works of Jeff Koons, Damien Hirst, Anish Kapoor and the Belgian-German artist Carsten Holler. Today, Miuccia Prada and Patrizio Bertelli are among the few Italians to appear in the ARTNews Top 200 Collectors.
Common point n°6: THEY use the same belgian photographers and stylists
Raf Simons and Miuccia Prada both use the same professionals from the Belgian fashion world. Photographer Willy Vanderperre and stylist Olivier Rizzo are two of the Belgians who took their first steps in the fashion world in the 1990s, with Raf Simons and make-up artist Peter Philips. And all are now in the world top.
If the images of the advertising campaigns of the collections of Raf Simons and his work for Dior and Jil Sander often present the same clarity and the same strangeness, it is because the creator almost always works with Vanderperre and Rizzo.
What about Prada? Since 2011, Rizzo has been working behind the scenes as a stylist for almost all advertising campaigns, which are then photographed by Vanderperre, except the last two.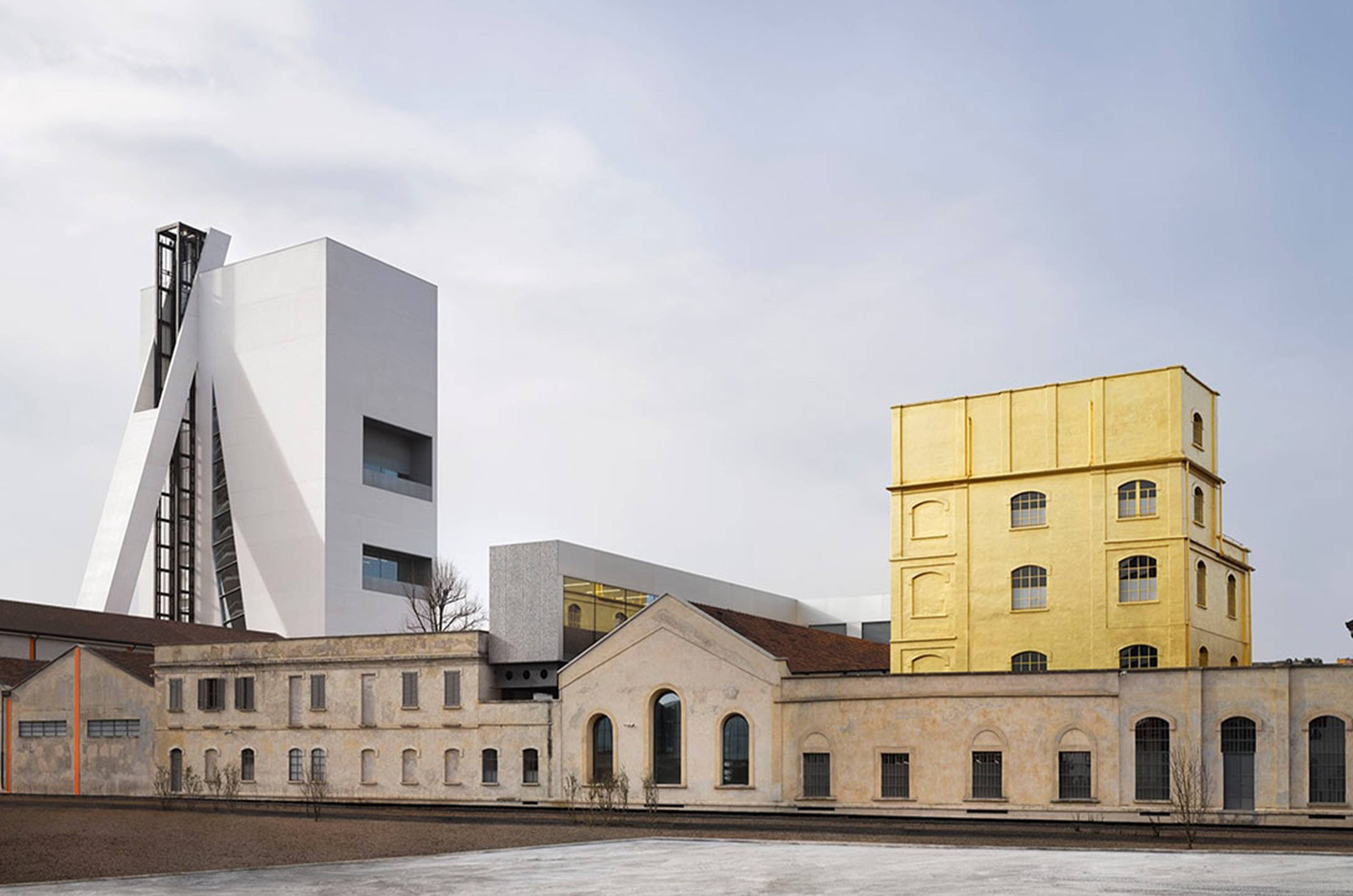 prafda: the challenges to be met
CHALLENGE n°1: PRADA IS LOOSING GROUND TO OTHER LUXURY BRANDS
In recent years, the future of the Prada group, which owns not only the Prada and Miu Miu labels, but also the shoe brand Church's and pastry shop Marchesi 1824, has raised a few questions.
Thus, despite the good reception reserved for the collections, Prada is today less "hot" than in the past, which is also reflected in the figures. For example, while Prada and Gucci were nearly tied six years ago, Gucci's sales have now doubled, while Prada's sales have fallen to 3.14 billion euros.
The Prada group is still 80% owned by the family, which allows Miuccia to boast of "not having to be commercial". However, the luxury goods company has been listed for 20% on the Hong Kong stock exchange since 2011, and its shareholders are of a different opinion.
CHALLENGE n°2: Will the next generation remain a simons fan?
"You know, I'm not even thinking about quitting. I love to work and I am happy with this new wind. Don't make me look older than I am! "Said Miuccia Prada when she announced in Milan that she was bringing Raf Simons on board.
However, Miuccia Prada (70) and Patrizio Bertelli (73) are no longer young, to say the least. With Raf Simons, creative succession is assured. But what will happen once the couple is no longer leaders?
Their eldest son, Lorenzo Bertelli, a former rally driver, now works at Prada as a 'digital marketing officer'. The aim is to prepare him for the management of the company. Which automatically leads to the following question:
Will Lorenzo pursue his parents' philosophy of "creativity before trade »?