Blumarine unveils SS23 Campaign with Bleu Mode
Blumarine,the renowned Italian fashion house, in collaboration with Bleu Mode and Smets, organized an extraordinary photoshoot in Milan to showcase its new Spring-Summer 2023 collection featuring the talented model Lora Babakokhian. This campaign promises to captivate the imagination of Blumarine enthusiasts wordlwide.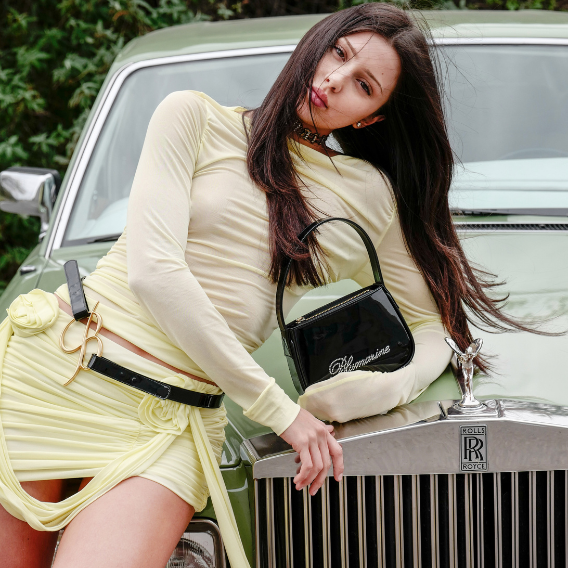 Blumarine Photoshoot in Milan with Model Lora Babakokhian @crédit photo : Bleu Mode
Few words about the Spring-Summer collection :
It's no secret that the Blumarine woman loves to seduce. It's in her DNA.
She's mischievous as a Lolita, but she can as well become an alluring, elusive mermaid. It's difficult to resist her charm.
Nicola Brognano, creative director of Blumarine, adds gothic undertones to the aquatic, sensual character of the new Blumarine mermaid. The Spring Summer 2023 collection plays with liquid and sinuous shapes, with colors which seem to come from oceanic depths, with jewels oxidized as if they were treasures lost and found at sea.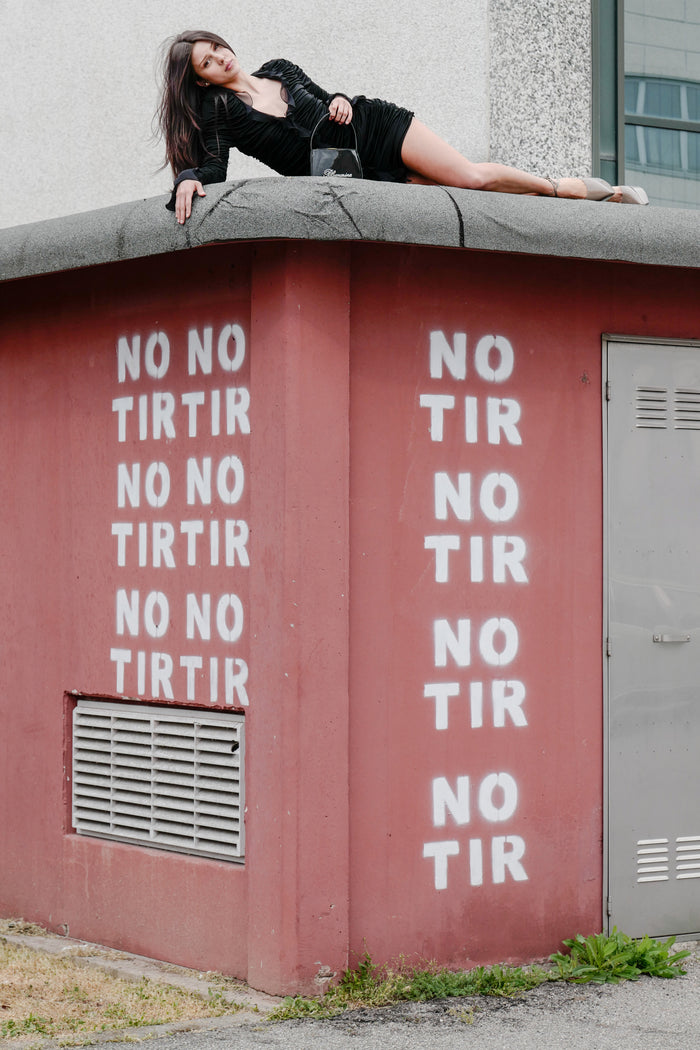 The Blumarine mermaid is sexy, and favors long voluptuous dresses in impalpabile mesh jersey or in smooth, shiny viscose veiling the body. Hems are undulating trains; fringes, ribbons and straps fluctuate like algae. Like amphibious marine creatures, the utilitarian, oversize and multipocketed cargos in délavé denim become hybrids, transforming into ample skirts; flares are amplified like a mermaid tail. Burnished shells are turned into bra tops; crystal gothic crosses adorn nude mesh T-shirts, or dangle from beaded minidresses.
The Blumarine logo is now strong, gothic and almost heraldic. The iconic Blumarine roses transform into spiraling madrepores, or have dark, dramatic undertones, blooming on slinky see-through black jacquard dresses. From a sexy Lolita to an alluring mermaid - the Blumarine woman moves with the waves of her moods, and is fascinating as the ocean's depths.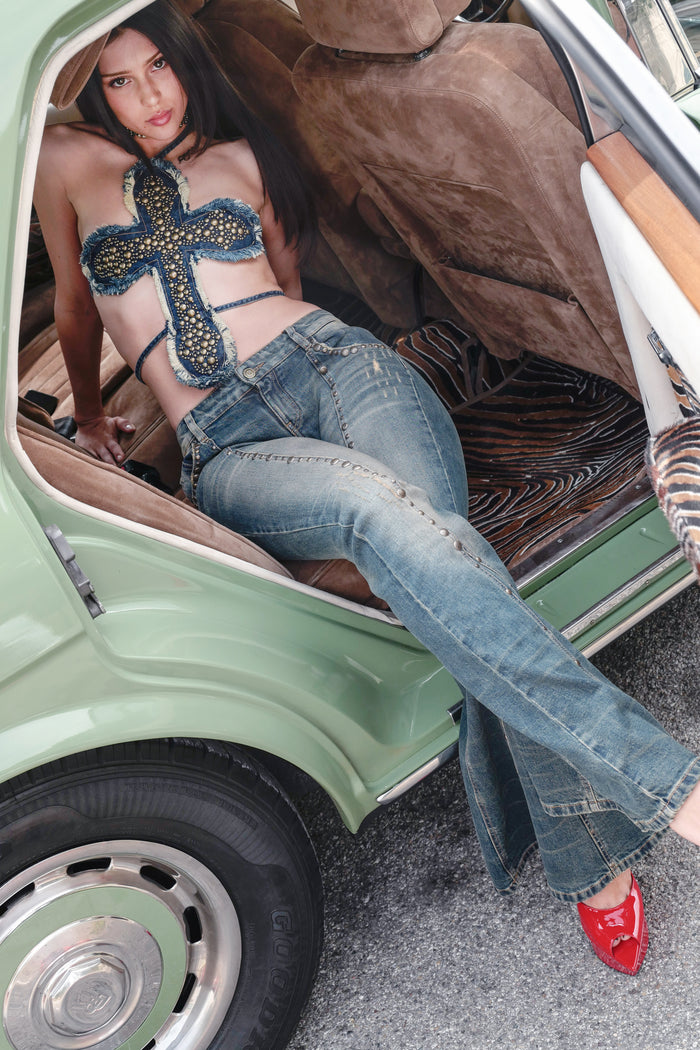 "This collection is for me a further evolution of the Blumarine image. She's a woman with a romantic soul and a gothic aesthetic, rooted in the present. It's the narration of a modern urban mermaid. I wanted to emphasize a darker, studded denim, contrasting with the fluidity of sinuous dresses in georgette and with elaborate crocheted knitwear. It's an evocative Blumarine, both real and dreamlike."- Nicola Brognano
ADD TO MY WISHLIST
Précisez votre taille avant d'ajouter l'article à votre wishlist
ADD TO MY WISHLIST
Précisez votre taille avant d'ajouter l'article à votre wishlist
ADD TO MY WISHLIST
Précisez votre taille avant d'ajouter l'article à votre wishlist
ADD TO MY WISHLIST
Précisez votre taille avant d'ajouter l'article à votre wishlist
ADD TO MY WISHLIST
Précisez votre taille avant d'ajouter l'article à votre wishlist
ADD TO MY WISHLIST
Précisez votre taille avant d'ajouter l'article à votre wishlist